Get the credit you deserve for free

You pay monthly bills like cell phone and utility bills on time. Sadly, you may not be receiving credit for those paid bills toward your credit score since many companies don't usually send your stellar payment history to the credit bureaus. Crent can help bridge that gap and give you the bump to your score that you deserve!

Get credit bump from your phone and utility bills.

See what bills your friends and family are paying.

No fees. No commitments. It's all completely free!

We take security seriously

During sign up, we will verify your email and phone number with your full name, date of birth, address and social security number. We do this so we can confidently provide the correct data to the credit bureaus in your name and get you the credit bump you deserve. All sensitive data we collect are carefully encrypted, tokenized, and more, to provide highest possible security.
This is how it works
When Crent collects your bill payment data, we also look to see if your payment(s) are paid on-time or with any delay so we can report the correct and accurate info about your bill payment(s) and bill account(s). Once a month, we send your linked bill account(s) data to all three major credit bureaus who determine how this data affects your credit score. As long as you pay your bill(s) on time or with minimal delay, these data will help bump your actual credit score!
Sign up...

Sign up with your email or Facebok with a few important details required by the credit bureaus to verify your identity. Your information remains private. And it's free!

Link bills...

After a one-time login, choose which bill(s) you would like to share with the bureaus from our database of national billers.

Send to bureaus...

Every month we automatically send a copy of your payment history to the credit bureaus. It's that easy. Sign up now and get your free credit bump.
What makes Crent different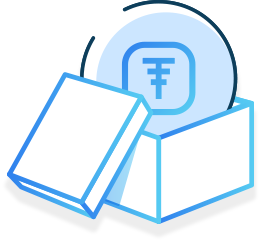 Crent is completely free and uses your own bill payment history.

Get credit for bills not normally shared with the credit bureaus.

No need to change your bill payment method or share banking info.

Crent will send your payment history to all three credit bureaus.

No credit card offers. No credit reports. No bill pay. Just build credit.

Crent is not a credit repair service.